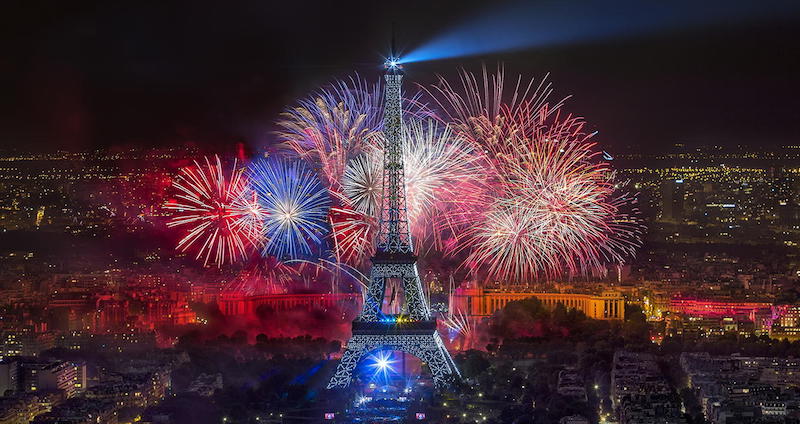 July the 14th is the French national day, it's called "Bastille day" outside of France but we call it "Le Quatorze Juillet" or "La Fête Nationale". It's a celebration that brings people together and many public events are offered. Concerts, city meals, dances and fireworks are displayed in every town of France. In Paris, there is the traditional military Parade on the Avenue des Champs-Élysées and fireworks are shot off over the Eiffel tower.
So what really happened on 14 July 1789?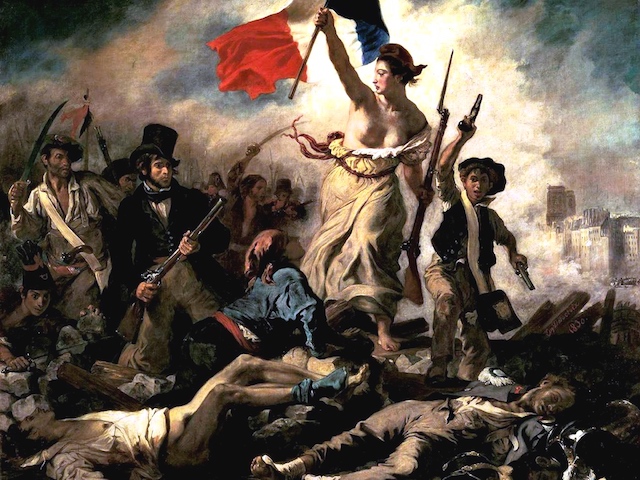 The Storming of the Bastille occurred on 14 July 1789, this event is a turning point of the French revolution. La Bastille was a fortress-prison and represented a symbol of the absolutism of the monarchy. At that time, France had experienced a tough summer that included food shortage and high taxes (as a solution to King Louis XVI's debts). Paris was also under the control of Royal troops and militia. Consequently, the people of Paris decided to rebel against the nobility and the royal army. A large armed crowd gathered around the Bastille and freed 7 prisoners. It was a demonstration particularly violent and chaotic which symbolized the end of feudalism and the Ancien regime.
One year later on 14 July 1790, France hosted "la fête de la Fédération", a celebration aimed to reunify France. Louis XVI gathered all the deputies to commemorate a new form of national government (a constitutional monarchy) and organized the first military parade that took place on the Champ de Mars in Paris. This special event symbolized peace and spread an image of national unity. People celebrated for four days with fireworks, festivals, feasts. July 14 became then an official holiday but not until a century later.
Parade on the Champs-Élysées
The July 14th parade along the Champs-Élysées in Paris is the highlight of the French national holiday celebrations. Every year in the morning, Le Défilé spotlights the French military regiments as they parade down the avenue.