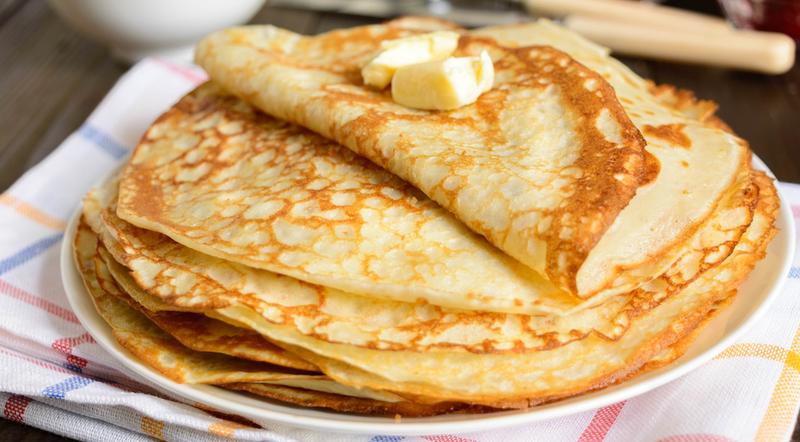 La Chandeleur is a French tradition that is celebrated on February 2nd each year. It is a day of celebration and feasting, and is also known as Candlemas or the Feast of the Presentation of Jesus.
Origin
The origin of La Chandeleur dates back to the 4th century when the Feast of the Presentation of Jesus was first celebrated. This feast commemorates the day when Mary and Joseph presented Jesus at the temple in Jerusalem. It is believed that the tradition of eating crepes on this day originated from the custom of offering round cakes to the gods in ancient Rome.
Celebrations
Today, La Chandeleur is celebrated with a variety of traditions. The most popular is the tradition of eating crepes. It is believed that if you hold a coin in your left hand and flip a crepe with your right hand, you will have good luck for the rest of the year. Other traditions include lighting candles in churches, making wishes, and playing games such as tossing coins into a crepe pan.
Recipe
Making crepes is a fun and easy way to celebrate La Chandeleur. Here is a simple recipe for crepes that you can make at home:
Ingredients
Instructions
In a large bowl, whisk together the flour, milk, eggs, melted butter, sugar, and salt until smooth.

Heat a non-stick skillet over medium heat.

Grease the skillet with butter or oil.

Pour 1/4 cup of the batter into the skillet and swirl to spread the batter evenly.

Cook for 1-2 minutes, until the edges of the crepe are lightly browned.

Flip the crepe and cook for an additional 1-2 minutes.

Transfer the crepe to a plate and repeat with the remaining batter.
Enjoy your crepes with your favorite toppings!